< Return


Easy Input Calculator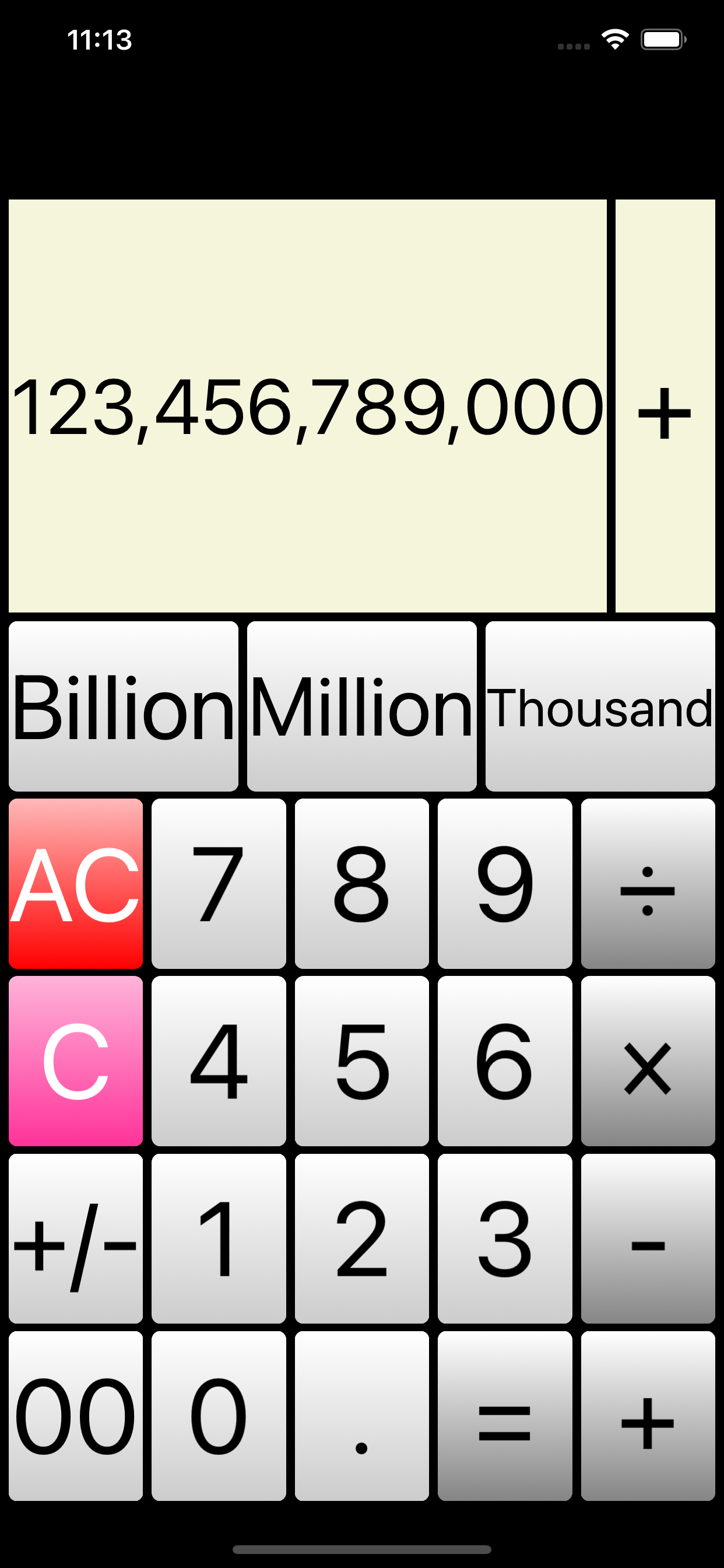 My goal was easy-to-use, simple calculator.
The big letters and big buttons make it usable by people of all ages from children to the elderly.
Of particular note are the Billion, Million, and Thousand buttons.
Using these buttons saves you the trouble of pushing 0 again and again, enabling quick input with a single touch.
This makes it possible to rapidly enter the numbers that come into your head as if you were speaking.
Of course, general calculator input methods are also possible.

Functions
・Basic calculator functions.
・Buttons for Billion, Million, and Thousand that assist with input.
・Available in over 60 languages.




 

There is a paid version with no advertisement.